Country dance on the outskirts of Rome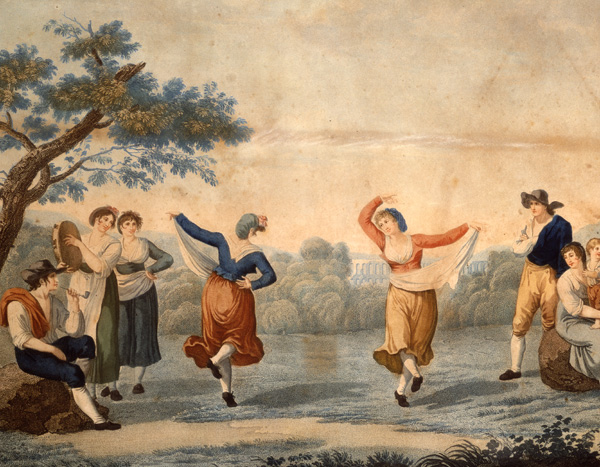 Author:
Françoise Pinelli (a pseudonym of Bartolomeo) (1781-1835)
Year:
XIXth century, first quarter
The hall
«The characteristic dance in the Roman States is called the salterello or saltarello. (...) it is usually danced in a couple, to the sound of the guitar or drum. (...) It marks out a complete declaration of love.
The other halls
You may also be interested in