The Collection
The permanent collection of the Museo di Roma in Trastevere shows the most important elements of Roman popular life from the end of the 18th century to the second half of the 20th century, filtered through the tastes and beliefs of the artists and folklorists who represented it.
In particular, the collection includes a collection of paintings, prints, drawings and watercolours, including the famous series Roma pittoresca by Ettore Roesler Franz, displayed in rotation for conservation reasons. In order to allow visitors to see all the watercolours that make up the entire series, a multimedia station (touch screen) has been set up with the 119 watercolours including explanatory cards and related thematic information.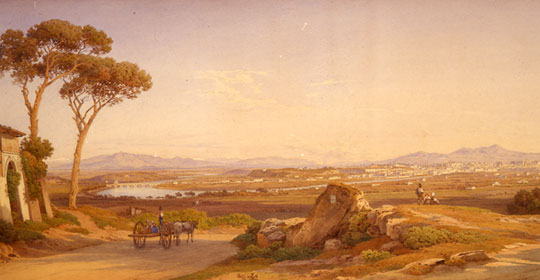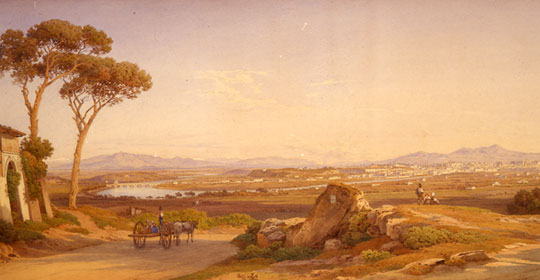 A nativity scene with a nineteenth-century Roman setting, six realistic representations of settings, better known as Roman Scenes, which reproduce life-size aspects of popular Roman life in the nineteenth century. The main themes represented are trades, secular and religious festivals (such as carnival, illuminations and Christmas), the saltarello and traditional dress.
The Museum's collection includes material that belonged to the poet Trilussa (Rome 1871-1950), including the photographic archive and the paper archive, donated after his death to the City of Rome and partly exhibited in the video installation called Trilussa's Room.
An integral part of the collection are the photographs of contemporary authors, Mario Carbone (1924) and Emilio Gentilini (1940), which represent a precious testimony to the transformations and urban, social and cultural persistence of Rome, from the 1950s to the 1990s. The original prints are displayed cyclically, for conservation reasons, in the museum rooms.
Among the views of Rome and the Roman Campagna are a Veduta notturna di Roma by Amedeo Simonetti (1874-1922), Roma da Monte Mario by Salomon Corrodi (1810-1892), Piazza Colonna at night by Pasquale Ruggero (1851-1915) and some small views by Diego Angeli (1869-1937). Among the paintings dedicated to trades, on display are Arnoldo Corrodi's (1846-1874) Caldarrostaio a via Sistina, Francesco Coleman's (1851-1918) Scrivano pubblico, and, among those representing religiosity, La benedizione dei cavalli a S. Antonio all'Esquilino (1855), Abside di San Giovanni in Laterano by Guillaume Frédéric Romny (1786-1854). Also on display is a terracotta sculpture by Achille Pinelli (Rome 1809-1841), Barbaro, barbaresco e maschere, made in 1833, depicting a scene from the Roman carnival.
The Museum rotates the works periodically for conservation reasons and to allow visitors to admire as many as possible.