Online museum
A section to discover some of the beauties of the Museo di Roma in Trastevere.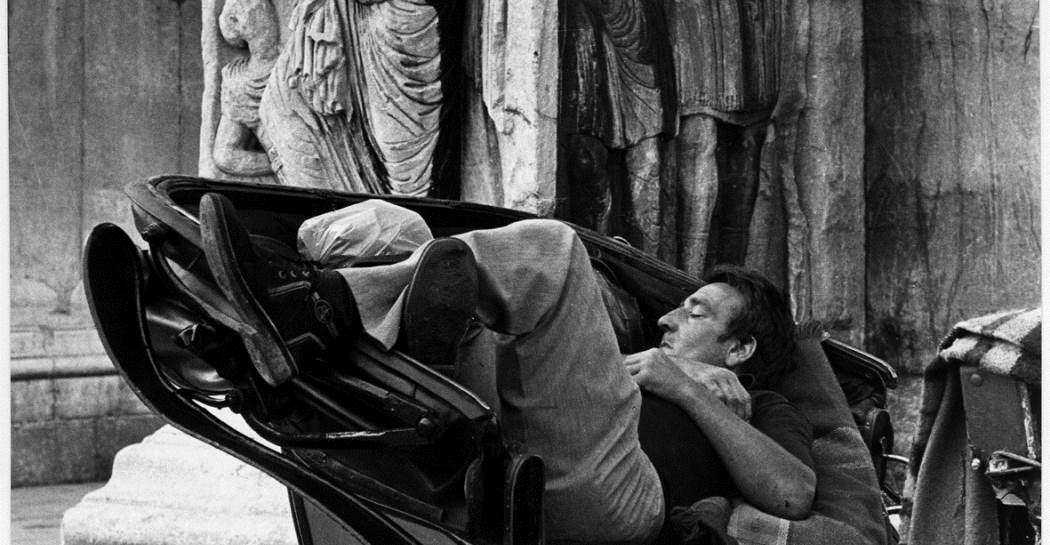 ITINERARI D'ARTE
Mamma Roma
The first of these art itineraries, 'Mamma Roma', starts with the evocative photographs of Mario Carbone and Emilio Gentilini.
L'arte di arrangiarsi
The photographic prints by Mario Carbone, Gianni Turillazzi and Emilio Gentilini show us women and men in the alleys of Rome struggling with their strange activities and unusual jobs.
La tomba del poeta
The painting of Diego Angeli, the watercolours of Ettore Roesler Franz and the photographs of Sandro Becchetti guide us through the evocative Non-Catholic Cemetery among the memories of Pier Paolo Pasolini, John Keats and Antonio Gramsci.
Una nevicata a Roma
Starting with paintings and photographs from the collection of the Museo di Roma in Trastevere, visual, literary, poetic and musical connections are made, assonances of a narrative, the collective memory of the city of Rome. In this episode, watercolours by Ettore Roesler Franz, paintings by Diego Angeli and photographs show the unusual face of Rome wrapped in snow.
STORIE - LE OPERE CHE NASCONO DAI PENSIERI DEGLI ARTISTI
Chapter 1 - Ettore Roesler Franz
Chapter 2 - Diego Angeli
Chapter 3 - Giulio Aristide Sartorio
Chapter 4 - Samuel Prout