Online museum
Special appointments to explore the history and heritage of our museums through the web. These videos are supported by audio and image materials to explain the museum and the masterpieces contained inside.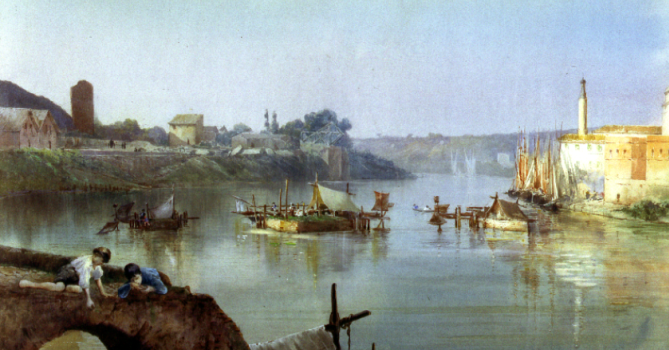 INTRODUCTION VIDEO 
ETNOGRAFIE A TRASTEVERE
Li bbiferari. Una tradizione di Roma
A video about a tradition that took place on 25 November, Santa Caterina's day, with the arrival of the pifferai in Rome marking the beginning of the cold season and the preparations for the Christmas festivities.
Sia ammazzato chi non porta il moccolo!
The Roman Carnival is one of the most important and most represented themes in the collection of the Museo di Roma in Trastevere. The video illustrates the symbolic meaning and iconography of the festival through the stories and works of writers and artists who have experienced and represented it. The narrative is centred on the week before the beginning of Lent when the Roman people descended on the city with parades of allegorical and ironic floats, processions of masks where anyone could conceal or change identity. Video by Donatella Occhiuzzi and Monica Menaguali.